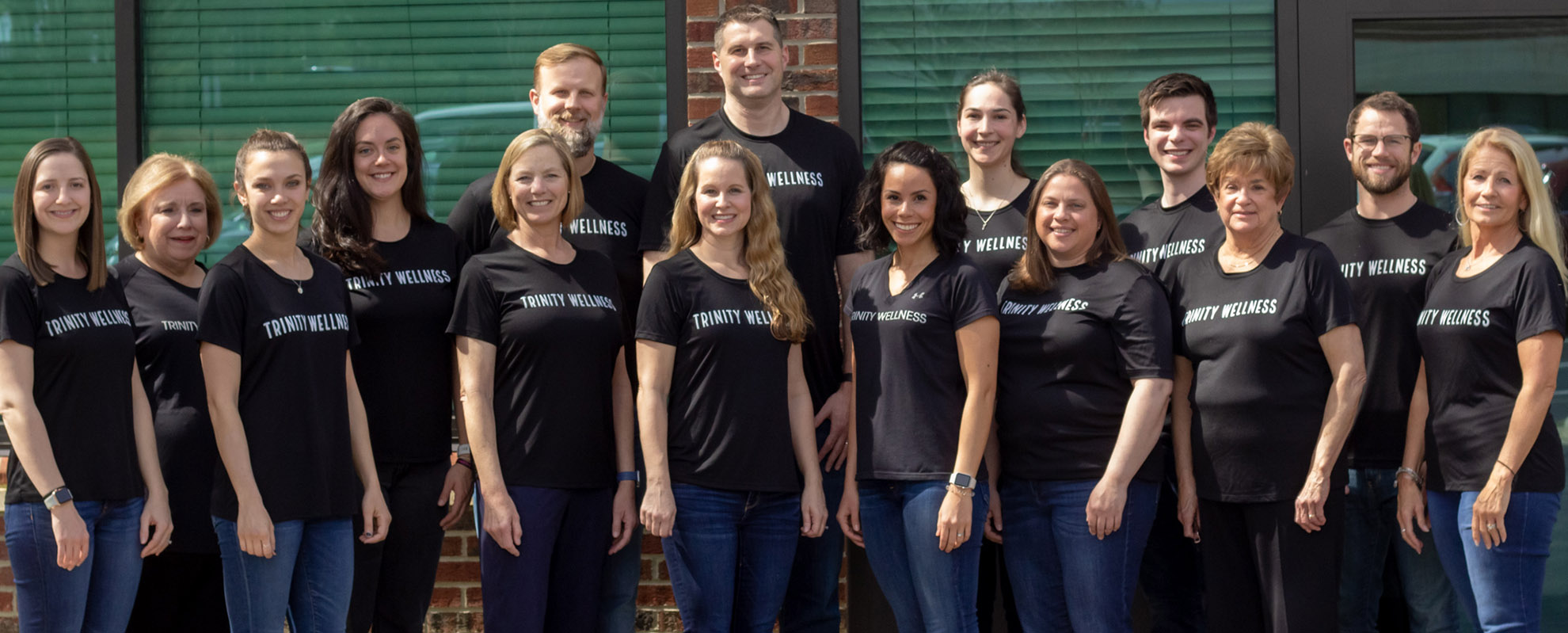 Michelle Panzl was born and raised in Raleigh, NC where she played volleyball for Cardinal Gibbons and Triangle Volleyball Club.  While completing her undergraduate degree at UNC Chapel Hill and simultaneously coaching at Triangle, Michelle was introduced to Luke when Triangle contracted with Trinity Wellness Center to provide injury prevention support for its athletes.  After receiving her Doctor of Physical Therapy from Elon University, Michelle started her career in an outpatient clinic where she treated patients and athletes of all ages and abilities.  Her combined passions for sports rehabilitation and coaching youth volleyball soon merged.  In the summer of 2020, Michelle helped open Trinity's new satellite clinic at the Wake Competition Center inside Triangle Volleyball Club, where she leads all physical therapy services, injury prevention initiatives and is a national team coach.
Michelle's hands-on treatment approach integrates dry needling, cupping, injury risk assessments, return to sport testing and more.  As the Injury Prevention Coordinator at Triangle Volleyball Club, she utilizes her certifications in the Selective Functional Movement Assessment (SFMA) and Functional Movement Screen (FMS) to organize and oversee all annual FMS evaluations and initiatives for Triangle Volleyball Club's student-athletes.  Michelle specializes in treating overhead athletes with shoulder pain, low back pain and lower body sprains and strains.  She is also one of Triangle's PowerCore 360® certified instructors, a proprietary hitting curriculum which focuses on improving arm swing and approach mechanics to attack harder and more safely.
Michelle married her husband and high school sweetheart, Joe, in October 2019.  Together with their chocolate lab, Shadow, they enjoy watching the Carolina Hurricanes, cooking, and spending time with family and friends.
Excellence • Compassionate Care • Prevention
A

Hands-On

Approach to

Physical Therapy
If you or a loved one is suffering from a painful physical condition, let Trinity Wellness Center assist you in making tomorrow a better, healthier day.  We look forward to meeting you and helping you achieve your goals!
Excellence • Compassionate Care • Prevention